Golf Lovers
Lake House is ideally situated within easy reach some wonderful West Cork golf courses. Here are some of our favourites: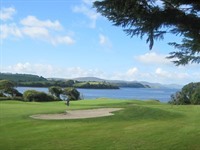 Bantry Bay
Within 30 minutes drive, this fabulous golf course provides one of the most memorable rounds of golf you will ever experience. The Course has 14 holes, with panoramic views, immediately overlooking the spectacular Bantry Bay. A former US Ambassador to Ireland declared the course "Ireland's best kept golfing secret". Come and see for yourself!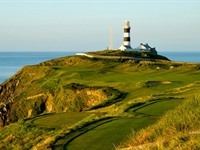 Old Head of Kinsale
Within 65 minutes drive, Old Head, par 72 – stretching to over 7,200 yards from the tips, with a minimum of six tees per hole. Nine holes play along the cliff tops, and all eighteen holes provide stunning ocean views. With the ever-changing sea breezes, the course provides a stern test to the touring pro and the high handicapper alike.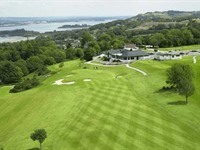 Glengarriff Golf Course
This 9 hole course this is in one of the loveliest settings in Ireland, with scenic views abounding – the one from the 5th tee is exceptional. The grassy lane between the 2nd and 3rd
holes is part of the historic ancient road between Adrigole and Bantry. The club is situated within 40 minutes drive from Lake House.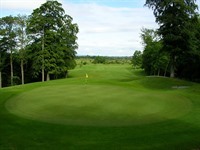 Skibbereen Golf Club
Within 35 minutes drive the Skibbereen & West Carbery Golf Club is open all year round. Located 3km from Skibbereen town, on the Wild Atlantic Way, their 18 hole, 5,967 yard course affords magnificent views and challenging golf.
We are happy to help you make reservations & arrange transport to these courses.
There are lots of other Golf gems in West Cork, and we will most certainly help you to play them!